About Us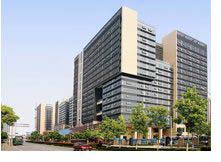 As a technology oriented company,Hangzhou Ocome Technology Co.Ltd. engages in filter paper,filter,filter adhesives,Polyurethanes,Rubber components,steel mesh and filter Industry Machinery.
Basing on years experience in filter field and minded engineer team.We could offer a versatile and flexible filter development and production capability. This unique capability was developed to fulfill the needs of relatively large volume and highly varied product requirements of the customer. The flexible approach makes us possible to supply anything and everything for filter Industry. We are constantly working on improvements and welcome suggestions from our customers because our customers are 'The priority'. We shall share our experiences to assist you to overcome problems in filter manufacturing and using as well as suggest best solutions for your filtration needs.
Company aim:
To fulfill the filtration related needs of our customers by providing superior quality products at competitive prices through continuous improvement in services and performance of products.

- Filter
- Filter paper
- Filter mould
- Filter machinery
- Polyurethane materials(for PU air filter)
- Different types of gaskets and plastic parts
- Different types of adhesives for various applications
- Technical assistance for the customers